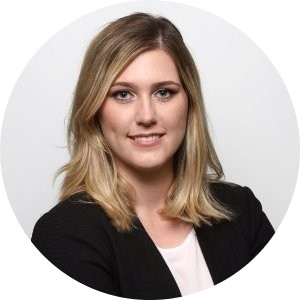 ---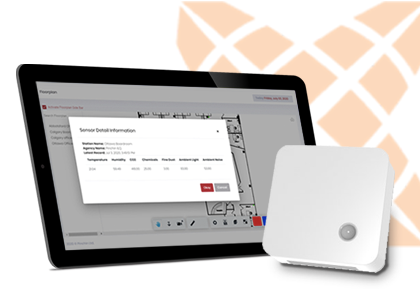 Indoor air quality (IAQ) has long been a concern to building managers, tenants, and employees as most of us spend the majority of our working days indoors. Inadequate indoor air quality can negatively impact our health, well-being, and productivity. Interest in IAQ has heightened in today's climate, as we are faced with a multitude of challenges ranging from wildfires to the global COVID-19 pandemic.
ActiveIAQ is Pinchin's latest technology solution for IAQ testing. Traditionally, IAQ testing is conducted by using spot-measurements or short-term data-logging and direct reading instrumentation. Measurements are collected on a complaint basis or as part of a proactive testing program (1-4 times a year). Active Indoor Air Quality (IAQ) provides wireless, real-time indoor air quality monitoring, and the price point of quarterly measurements is about 25% of the cost of an ActiveIAQ solution.
It's like having an expert in your building 24 hours a day, 7 days a week, 365 days a year.
Here's how it works:
Pinchin has partnered with eleven-x of Waterloo, ON to deliver a fully integrated solution made up of sensors, wireless networking, cloud data management, and a customizable data portal. Sensors are deployed throughout the building to collect real-time IAQ data. ActiveIAQ utilizes LoRaWAN® technology, a low power system that enables ultra long-lasting sensors (10-years) with wireless properties well suited to the built environment. Users can access the data through an online portal to view both historical and real-time IAQ data. Custom notifications (email and SMS) allow building stakeholders to monitor their buildings proactively or respond immediately to any alert.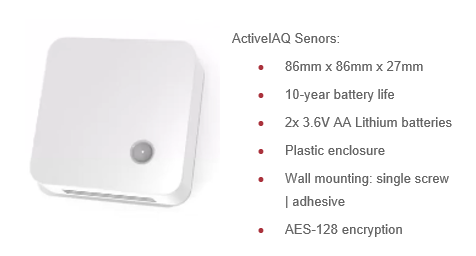 Sensors can quickly and easily be re-deployed, enabling real-time monitoring anywhere. The LoRaWAN® system offers thousands of sensor types, most of which are adhesive-mounted and battery operated, providing a 'peel and stick' installation process.
ActiveIAQ is a standalone solution that does not require IT deployment or integration with the building's automation system. And because ActiveIAQ is wireless, no cables or conduits need to be installed. You get secure, accurate indoor air quality data that can be managed remotely via the data management platform.

Utilizing ActiveIAQ to Mitigate the Risk of COVID-19
ActiveIAQ delivers enhanced value during the COVID-19 pandemic, as building stakeholders are utilizing the system to measure the effectiveness of their COVID-19 Safety Plans. Typical COVID-19 Safety Plans include Risk Assessment, Re-Occupancy Planning, HVAC Optimization, and Space Planning. Real-time monitoring of carbon dioxide, relative humidity, and airborne particulate (PM2.5) are practical tools to support this validation process.
Carbon Dioxide (CO2) monitoring measures the adequacy of outdoor air supply relative to the occupant load. Typically, CO2 concentrations below 1,100 parts per million (ppm) provide acceptable IAQ to the majority of occupants. However, during COVID-19, target concentrations below 800 ppm demonstrate HVAC optimization (increased outdoor air) and effective space planning (low occupancy densities). The American Society of Heating, Refigeration and Air-Conditioning Engineers (ASHRAE) recommends maximizing ventilation and avoiding recirculation to help minimize COVID-19 transmission. ActiveIAQ sensors measure CO2 concentrations between 0 to 10,000 ppm, with an accuracy of ± 50 ppm.
Maintaining Relative Humidity (RH) between 40-60% reduces COVID-19 transmission for two reasons. Firstly, fomites and virus nuclei are less likely to form in this RH range. Secondly, maintaining RH in this range reduces respiratory irritation and allows our lung tissue to be more resistant to viruses. ActiveIAQ sensors measure RH levels between 1 to 100 %RH, with an accuracy of ± 2% at 25°C.
Airborne Particulate (PM2.5) measures filtration effectiveness (i.e., the building's ventilation and filtration system effectively controls potential respiratory droplets). ASHRAE recommends the installation of MERV-13 filtration or better, where possible. Maintaining PM2.5 below 16 μg/m3 is an indicator of effective filtration and ventilation. ActiveIAQ sensors measure PM2.5 concentrations between 0 to 500 μg/m3, with an accuracy of ± 10 μg/m3 at 0 to 100 μg/m3.
In addition to the parameters listed above, the ActiveIAQ system will also monitor temperature and occupancy (via a motion detector).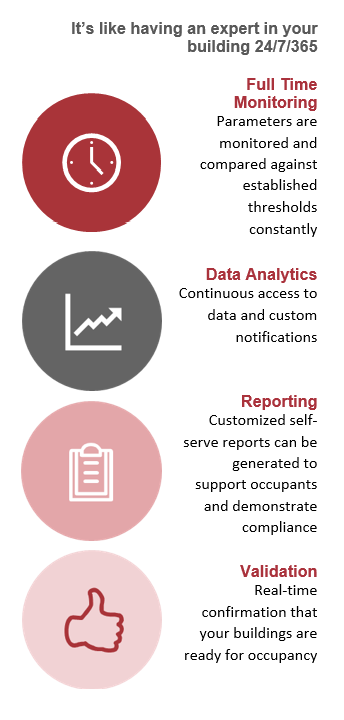 Why consider ActiveIAQ?
As many employees work from home during the COVID-19 pandemic, businesses reevaluate how much physical space they need and if employees want to return to the workplace. ActiveIAQ allows building owners to support re-occupancy strategies by delivering on-going data to validate COVID-19 safety plans.
Beyond the enhanced value during the COVID-19 pandemic, ActiveIAQ provides data that supports occupant reassurance about the indoor environment and allows building operators to identify problems in real-time in order to maintain good air quality. ActiveIAQ is the next step in smart buildings and demonstrates your commitment to a healthy indoor environment.