On April 12th, 2018, the Pinchin family across Canada showed their support to the victims of the tragic Humboldt Broncos bus crash by sporting their jerseys to work. No matter the colour, the team, the sport or the rivalries, all jerseys were accepted.
The Jersey day campaign was started by a group of Langley hockey moms who wanted to honour the Humboldt, Saskatchewan junior hockey team. The Campaign has spread globally and helped a GoFundMe fundraising campaign reach over $10 million (as of April 13th) in donations. The GoFundMe camapign was set up to help raise funds for the challenges that the families will face in the months ahead.
Pinchin has made a contribution and we encourage you to make a donation.
Visiting www.gofundme.com/funds-for-humboldt-broncos
Our hearts & prayers go out to the players, families and the people of Humboldt, Saskatchewan.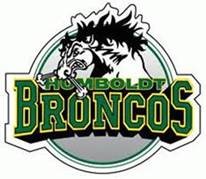 Below are some photos submissions from our offices across Canada.
---
Pinchin Mississauga head office

Pinchin Calgary office

Pinchin Edmonton office

Pinchin Hamilton office

Pinchin Kingston office

Lantzville, BC

Pinchin Oshawa office

Pinchin Ottawa office

Pinchin Regina office

Pinchin Richmond office

Pinchin MEC Team in Richmond

Pinchin Saskatchewan office

Pinchin Tilbury office

Pinchin Toronto office

Pinchin Waterloo office

Pinchin Winnipeg office