The Board of Directors of Pinchin Ltd. is pleased to announce the appointment of Brian H. Conlin, ICD.D, M.A.Sc., P.Eng, as an independent director of the firm.  Mr. Conlin's appointment is effective immediately and expands the Board to 8 directors.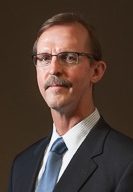 Mr. Conlin is a former President and CEO, and board member of Golder Associates Corporation. Brian has 38 years of experience, 34 of which was with Golder Associates. He currently coaches CEO's and executives in transition, participates as a director on boards and chairs an industry peer group for private companies in engineering and consulting industry. His expertise includes business strategy development and implementation, and governance and oversight of professional services businesses at the most senior levels.
"Brian brings a wealth of experience and industry knowledge and we are excited to welcome him to Pinchin's board, "says Jeff Grossi, Pinchin's CEO.  "We believe that Brian will provide a valuable perspective to our board and we look forward to his contribution as we continue to grow and evolve our company and governance platform."
Mr. Conlin is currently a Board Member with Merrick & Company, and Vice Chair of the Vancouver College Ltd. Board of Directors. He is a graduate of Carleton University and Queen's University, and holds a Master's degree in Civil Engineering from the University of Toronto.  Mr. Conlin is also a graduate of the Institute of Corporate Directors, Directors Education Program at the Rotman School of Management obtaining his ICD.D in 2016.
Pinchin Ltd. is an employee owned multi-disciplinary environmental, health & safety and building engineering consulting firm, offering a full range of services to Canadian businesses. Since its founding in 1981, Pinchin has grown to become a high quality solution provider with 37 offices and over 750 people across the country.
Questions can be directed to Patricia Granger, Executive Assistant to Jeff Grossi. (905) 363-1333