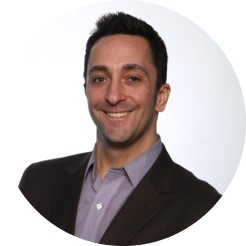 ---
Pinchin is a multi-disciplinary consulting company with professionals in many departments including Indoor Environmental Quality (IEQ) and Building Science & Sustainability (BSS). IEQ investigates indoor air quality issues in buildings such as mould and odours. BSS conducts building envelope investigations, restoration design, construction management and quality assurance of building envelopes.
In the summer of 2020 Pinchin's IEQ department in Brandon, MB got called to a facility managed by one of Canada's largest real estate managers to investigate a mould concern. After removal of the interior drywall, mould was discovered in the exterior wall cavity. As part of the mould investigation, potential building envelope issues were identified. Pinchin oversaw the remediation of the interior side of the exterior walls.
Based on information from the Client, they were experiencing major water ingress into the wall cavity during large rainstorms. The investigation of the roof and walls resulted in finding concerns with the cladding and its lack of drainage capabilities, and lack of proper flashings on the two different cladding types. There was also significant holes in the cladding from birds nesting in the walls. The holes were significant contributors to the water ingress due to where they were located. The investigation attempted to recreate the water ingress into the wall cavity but was not able to do so. We chose to limit that part of the investigation to ensure we don't compound an already significant concern. In this case the mould was caused from the concerns found by Pinchin's BSS department.
In 2021 Pinchin will be completing the Architectural design, construction management and quality assurance reviews of this facility for the Client. The design will include a new roof and wall façade. The new façade will incorporate a proper rain screen principle to ensure moisture from within the wall cavity sheds out. The architectural design of this façade will match the design of other parts of the complex that have recently undergone retrofits or of the architectural standards of the tenants visual corporate identity.
By utilizing Pinchin's internal team of experts, we were able to diagnose both the mould and building envelope issues. If you're experiencing mould or building science concerns, contact Pinchin to resolve and provide the services to restore the building envelope to a more durable and functional condition.