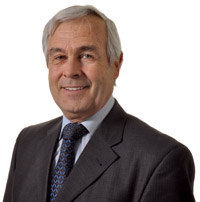 July 29, 2016 marks the 1-year anniversary of the passing of Pinchin's founder, Don Pinchin.
Don was well known as the author of "Asbestos in Buildings", a research study on the risks and control of asbestos in buildings, published for the Ontario Royal Commission on Asbestos in 1982. This seminal document formed the basis of most Asbestos in Buildings regulations in Canada.
We will always remember Don as the remarkable man that he was and the opportunities he created for all of us here at Pinchin. Pinchin's Leadership Team has strived to foster Don's vision of a unique company culture, leading to the success and growth of our business. It is this exceptional vision that has supported Pinchin's achievement of being named one of the Best Workplaces in Canada for 10 consecutive years.
Along with our third annual donation to the Invest in Research Program and Mesothelioma Program through the Princess Margaret Cancer Foundation, this year Pinchin will begin a new tradition in Don's memory. An annual company donation will be made to the Honeybee Research Scholarship established in Don's name at the University of Guelph. Education and research, honey bee health and the security of our food supply were causes very close to Don, and we hope this contribution along with the contributions made by staff this past year will provide a lasting impact to a cause he cared about deeply.
Don had a tremendous impact on all of us here at Pinchin, and the many people he touched throughout his life. He was an inspiration to us all and his unforgettable legacy will carry on through the continued success of Pinchin.