Written by, Andrew Wassenaar, Dipl. (Env Eng), AScT, EP, Senior Project Manager for the Hazardous Building Materials Group, at Pinchin Ltd.
---
It's hard to believe it has been over 3 months since wildfires tore through the Village of Lytton, BC on June 30, 2021. From the record setting temperatures of 49.6°C and the 70 km/hr winds that stoked the fires through the community, the damage was going to be massive. Various insurance industry professionals initially estimated the value of damage caused to be approximately $78 million (CBC / Insurance Bureau of Canada).
In the past couple months, Pinchin has been engaged to provide consulting services to assist with the clean-up of the communities of Lytton and Monte Lake, BC. There are a variety of elements to consider, and I wanted to discuss a few items to consider if you are a part of these communities or assisting in the clean-up in preparation for rebuilding.
Broadly speaking, the three topics to consider are safety during site access, demolition and clean-up, and the subsequent disposal of debris and soils prior to rebuilding.
Safety During Site Access
People entering fire-damaged buildings should be aware of the hazards of the building debris. There could be hazardous building materials (asbestos, lead, mercury, PCBs) and compounds known to be present in burned buildings such as metals (particularly arsenic), polycyclic aromatic hydrocarbons (PAHs), and dioxins and furans. Exposure by inhalation to these materials and chemicals can be carcinogenic or toxic. Site access should have a limited time duration and proper personal protective equipment (PPE) should be worn (1/2 face respirator, P100 filters, impermeable coveralls, gloves) to prevent inhalation exposure and cross contamination.
Demolition and Clean-Up
The first step prior to demolition is to assess the site for hazardous materials. Based on the date of construction, you may find asbestos in common building materials such as drywall compound, vermiculite attic insulation, pipe and duct insulation, and flooring materials. These materials should be identified to prevent worker or occupant exposure and to plan for safe removal and disposal of the debris and remaining structures. Further assessment should include investigation of lead in paints, liquid mercury, PCBs in transformers, ozone-depleting substances, fuel tanks, and soil classification for types of potential contaminants.
Where do you bring the affected soils, building debris, and remaining structures? Clean demolition waste is often brought to local regional landfills, but how do you determine if the soil or debris is hazardous or clean construction and demolition waste? Representative testing of building debris, ash, and soils can be collected and analyzed and compared against the Hazardous Waste Regulation and the Contaminated Sites Regulation to determine the level of contamination and the direction of the waste stream.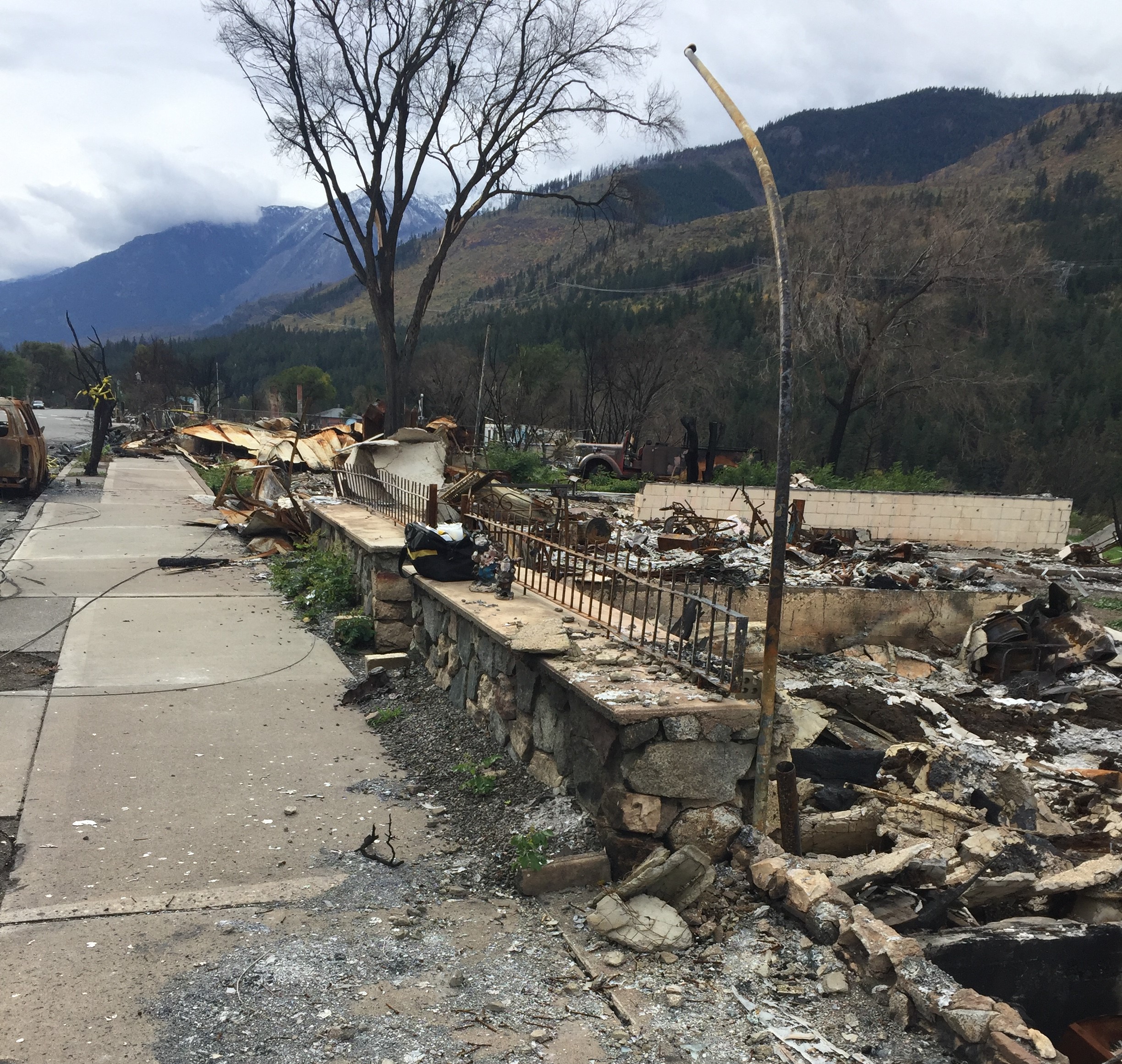 How We Can Help
In the past weeks and months, Pinchin has assisted insurance, residential, and commercial clients in providing risk assessment, safe access planning, assessment for hazardous building materials in remaining structures and debris, assessment for contaminated soils, provided guidance on safe work practices during removal, and aided in determining where the waste can be disposed.
Pinchin has 40 years of excellence in the consulting industry across Canada and has strong local teams in Kelowna, Abbotsford, Richmond, and Victoria who are experts in the fields of Hazardous Materials, Environmental Remediation, Occupational Hygiene, and Construction Project Management.
If you have any questions about and how Pinchin can assist, please feel free to reach out to me or your local Pinchin office and speak to one of our experts, we'd be happy to help.