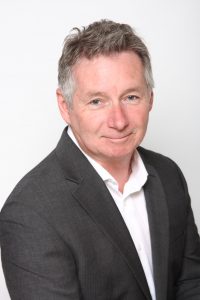 We are pleased to announce that Byron O'Connor has joined Pinchin Ltd. as National Mining Lead and Senior Technical Manager. Mr. O'Connor will be responsible for developing and growing a mining practice for Pinchin and for providing senior technical support to the firm.
Mr. O'Connor has been providing environmental services to Private and Public Sector clients nationally and internationally for the past 30 years. Prior to joining Pinchin, Byron was Director of Engineering and Water/Wastewater Systems at BluMetric Environmental, where he led a team of environmental and design engineers conducting site assessments and remedial work and designing and implementing water and wastewater treatment systems.
Byron has degrees in Geology and Geological Engineering from the University of New Brunswick. He is a licensed engineer in Ontario, Newfoundland & Labrador, the Yukon, Nunavut, as well as in the Northwest Territories, and is a Designated Consulting Engineer in Ontario. He has project experience across Canada, including the High Arctic, and has International project experience in the US, the Caribbean, the Middle East, and Central and Southeast Asia. He has specific expertise in groundwater characterization and remedial assessment and the design and construction of engineered treatment wetlands.
Byron has provided services to mining clients in the areas of mine closure plans, groundwater and surface water studies and remedial plans, environmental support for Feasibility and Pre-feasibility Studies, and site operations.  He has worked on mining projects across Canada and Internationally.
His business experience includes being a member of the executive team of a publicly-traded environmental consulting company and terms on the Board of Directors of an employee-owned consulting firm.
If you would like to congratulate Byron on his new adventure with Pinchin Ltd. or if you would simply like to learn more about how he can help you in your business, please feel free to contact him at 613-484-5607 or via email at boconnor@pinchin.com.