Its' that time of year again when the air gets crisp, the leaves change colour and a hint of pumpkin spice is in the air. It's the time of year that Canadians get together with their family and friends to give thanks for all that we have and to share a delicious turkey dinner together. Often the meal we share together brings with it joy & laughter and a full belly that ultimately requires a pant button be undone and a nap on the couch to recover.
Sadly, there are many families across Canada that struggle to put food on the table at this time of year and rely on the generosity of food banks across the nation. Of those who use a food bank, approximately 41% are children. It might also surprise you to learn that food banks are being used more frequently and need our help now, more than ever to keep the shelves stocked to ensure no one goes hungry, especially during the holidays.
That's why this year, the Pinchin Family across Canada has come together to help their local food banks by donating turkeys and cash to the Richmond Food Bank, Edmonton Food Bank, Calgary Food Bank, The Food Banks of Saskatchewan, Winnipeg Harvest and Mississauga Food Bank. We try and give thanks for what we have by offering up more to those that don't, in hopes that they too can share in the laughter and joy at the dinner table with their families and friends.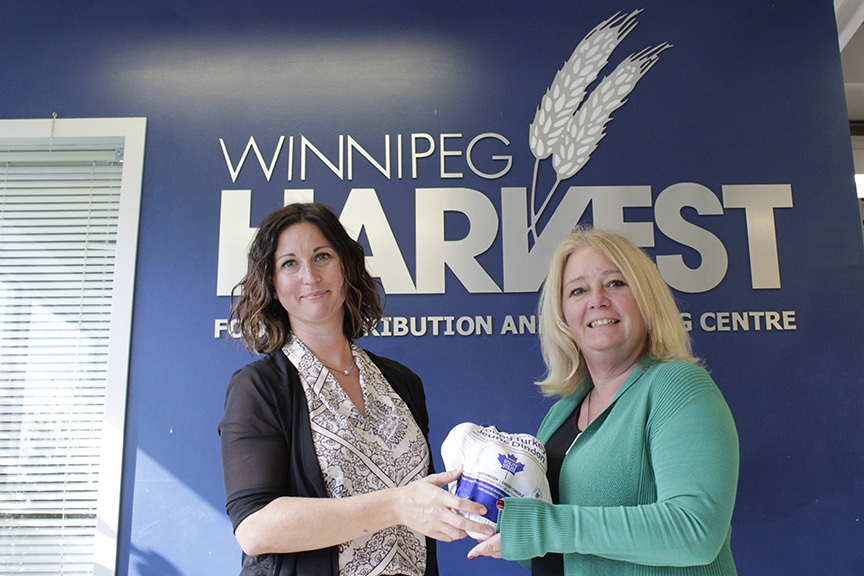 We encourage you to visit your local food bank website to see what items they are in need of and how you might be able to help. Donating food is just one way to help those in need, you can also donate cash, volunteer your time, offer a helping hand and even your voice.
The Pinchin Family is proud to be able to support our local food banks and communities across Canada and we ask that you do the same. Be thankful for what you have, those who have around you and the ability to help others. That's what this time of year is all about and even more importantly, it's what being Canadian is all a-boot!
From our family to yours, we hope you have a wonderful and joyous Thanksgiving!